on 10/3/2018, 5:46 am
Message reputation : 100% (3 votes)
Just to let you all know, I'm working on an English guide for this game. It will be like my guide for Ishin.
http://khhsubs.com/hgg/home.html
Obviously there's still a long way to go yet, but I've made a good start. Keep an eye out for updates :)
Such a wonderful surprise ! Good luck for this great project ! Even when some games are localized in English, your guides are still a mine of information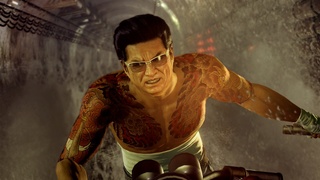 "In the Yakuza life, they are no KO's"
Awesome, this will help anyone who does want to import it. Thanks,
@KHHsubs
!
do a kickflip maybe
Thanks KHH, this is great news. It's going to be a while before SEGA makes it available to the West, so your work will go a long way for those like me who will end up importing the JP version

Permissions in this forum:
You
cannot
reply to topics in this forum