sid

Administrator

---

Posts : 280
Join date : 2018-02-04
Location : Riverside, CA


Customize Profile

: Futoshi Shimano

GFX Sketchbook
Just here to post random things that you make.
I call it the sketchbook because a lot of designers have things good or bad that they may not post or share, because they have no reason to or for whatever other reason may be stopping them. So this is a place to post whatever random thing you make, whether it took a few minutes or an hour.  If you are a learning designer, you can post your early stuff here and we'll give you some criticism so you can get better! Maybe you're a pro and just have some random stuff you made and never shared, that's cool too! All is welcome here!
unless it breaks the rules!
I know I make a lot of random things that I never use, just to practice some certain effects. There are also a lot of things I do use too though for the same reason, so I'll post a lot of finished, unfinished, and just general practice work I do here. If I remember what I was practicing, I'll try to explain it and maybe show what I was working with to give you an idea of the process.
do a kickflip maybe
sid

Administrator

---

Posts : 280
Join date : 2018-02-04
Location : Riverside, CA


Customize Profile

: Futoshi Shimano

My current profile picture!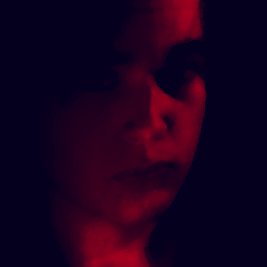 This was a result of me playing around with a picture of me. My goal was to make a really bad picture of me look somewhat cool, and I think I achieved it.
bad picture (pls dont click):
The main thing I was trying to work on was shading on people, I noticed that this picture was lit from the side and the front, so it was already naturally lit this way but the lighting from my monitors made my face bright, so I had to add the shadow myself which is what I did. Practicing working with dim lighting with hot colors. There isn't a lot to say about this one otherwise though, I like how it turned out, I just wish the picture I originally took didn't feature such a tired, shitty looking me.
do a kickflip maybe

Permissions in this forum:
You
cannot
reply to topics in this forum