on 18/3/2018, 12:09 pm
Message reputation : 100% (1 vote)
on 18/3/2018, 1:08 pm
Message reputation : 100% (1 vote)
Holy fuck, thats so soon after Yakuza 6
on 18/3/2018, 1:22 pm
Message reputation : 100% (1 vote)
on 18/3/2018, 1:37 pm
Message reputation : 100% (2 votes)
@CREEPnCRAWL

wrote:

@STRANGEgenius

wrote:Holy fuck, thats so soon after Yakuza 6  

we eatin
I ain't eating to afford these  
@CREEPnCRAWL

wrote:
Damn thats a sexy steelbook. Looks like my Y4 white one  
Steelbook edition for sure!!
on 18/3/2018, 3:59 pm
Message reputation : 100% (2 votes)
Steelbook of Kiwami, AfterHours Edition of Yakuza 6 and now you're going to be mine, Steelbook of Kiwami 2.

I got to make sure nothing like Yakuza 5 happens ever again.
August is tomorrow !
That answers one of my questions and that confirms the words of Sega America: 2018 is a year Yakuz
Too bad there is no collector version.

Maybe an announcement for HgG during August (like Yakuza 6 in 2017)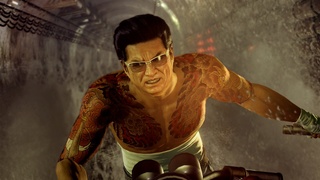 "In the Yakuza life, they are no KO's"
on 18/3/2018, 9:12 pm
Message reputation : 100% (2 votes)
Awesome. Again we get 2 Yakuza Games in one year just like last year. The Dark Times are over

Permissions in this forum:
You
cannot
reply to topics in this forum