+3
STRANGEgenius
Spanky
CREEPnCRAWL
7 posters

Ultra Instinct Delly

Member

---

Posts : 45
Join date : 2018-03-05
Location : Kame House


Customize Profile

: Ryuji Goda

Now imagine if Hokuto gets revealed at E3.
https://www.youtube.com/c/DellyTrey
https://www.reddit.com/r/Yakuza6/
Only Yakuza 3-5 miss on PS4 then it's perfect. With the new Logo I think it's possible to expect release dates in Japan and the West simultaniously.
Best music Choice for the new Trailer
GorudenRyu

Member

---

Posts : 158
Join date : 2018-02-27
Location : Paris, France


Customize Profile

: Ryuji Goda

Great trailer, I hope a demo early August.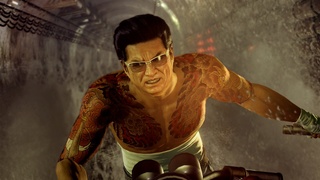 "In the Yakuza life, they are no KO's"

Permissions in this forum:
You
cannot
reply to topics in this forum