TheElecPlay

Member

---

Posts : 95
Join date : 2018-03-19

GorudenRyu

Member

---

Posts : 158
Join date : 2018-02-27
Location : Paris, France


Customize Profile

: Ryuji Goda

Maybe Ichiban will have a dreamcast in his hideout
A very cool easter egg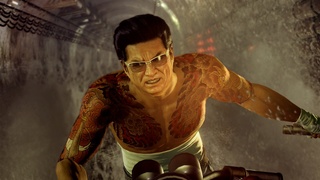 "In the Yakuza life, they are no KO's"
Wasn't there something similar in Yakuza Zero too? I can remember a Sega Mega Drive conversation with someone from Club Sunshine.
TheElecPlay

Member

---

Posts : 95
Join date : 2018-03-19

TheElecPlay wrote:

That's certainly a possibility. I'd assume that because he's 10 years younger than Kiryu, he'd probably know a lot more about gaming in general than Kiryu. In the Shin Ryu ga Gotoku trailer, he walks around Kamurocho as a homeless kid so I'm sure he probably spent some time at game centers or even game stores.
I'm sure he played Mesu King as a kid
GorudenRyu

Member

---

Posts : 158
Join date : 2018-02-27
Location : Paris, France


Customize Profile

: Ryuji Goda

It would be awesome like Kenshiro and his Mark III. Yes, Ichiban was raised in the bar and with prostitutes. Maybe, he spent time in game centers of Kamurocho. His years in prison are between 2001 and 2017 so he knew Saturn and Dreamcast.

Yes Zera, there is a conversation like that and there are Megadrive (Genesis) in several locations.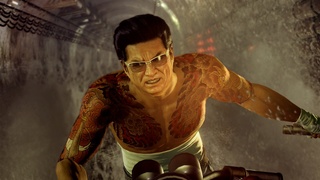 "In the Yakuza life, they are no KO's"
TheElecPlay

Member

---

Posts : 95
Join date : 2018-03-19


Permissions in this forum:
You
cannot
reply to topics in this forum