on 29/4/2018, 11:10 am
Message reputation : 100% (4 votes)
I have had the pleasure of interviewing Scott Strichart, the Localization Producer of the Yakuza Localization team.
Read the full interview, below.
Q: With the release of Yakuza 6: The Song Of Life just a few weeks ago, what did you find the most unique about localizing the game?
Scott Strichart, Localization Producer: Every game we do is more or less a completely unique experience so it's hard to pinpoint one or two things about it, but what stands out to me is how much work went into making Onomichi, the second city you visit, feel distinctly different from Kamurocho. We developed a unique way of rendering the accent that had to be different from the way we render Kansai, we put a lot of eyes on making sure the poem stones came out looking and sounding right, and the bar chat minigame required a lot of attention to make sure it worked in English.
Q: Is it now easier to localise with PS4 over the PS3 console? Why/why not?
SS: Everything about Yakuza 6 was easier to localize on a technical level, yes, in part because Sony has done a great job streamlining some of its processes and guidelines from PS3 to PS4, but also because Yakuza 6 is the first title to use the Dragon Engine, which was developed to make localization a lot less... muddy, I guess I'll say. Text strings are in clearly defined places instead of being buried in game code and have been consolidated into fewer text files overall. It's been a great experience, actually.
Q: With the subsequent releases of the series, how likely is it that we will get a joint Japanese/Western release in the future? Is it something you're even considering to release?
SS: That's kind of the dream, isn't it? We're still a ways out I think from being able to literally "sim ship" a game, but if you look back at the gap between Japanese and Western releases between Yakuza 5 to Y0, to Kiwami, to Y6, and now especially with Kiwami 2, we are closing that gap, little by little. It's not a problem we can solve in one swoop, but we're certainly working toward it.
Q: Have you ever considered localising other games outside of the Yakuza franchise? Are there any games that would be your dream to do?
SS: I've been localizing Yakuza games for about two years now, and I love the writing in these games. It's written for a mature audience in a very conversational way, which allows us to not have to worry about using big words or cursing when it's appropriate. As a writer, these games challenge me, and I love that about them. But if I had to move off of this, to localize my "dream game?" I guess I'd want to do the complete opposite, and go to some kind of high fantasy RPG. I'm playing
FINAL FANTASY XII: THE ZODIAC AGE
right now and man, that game's localization is top tier.
Q: What are the most difficult and easiest parts when localizing a Yakuza/Ryu ga Gotoku game?
SS: The easiest parts are when we can literally drop tutorials from previous entries in the game into the next iteration, for instance, with karaoke, the game doesn't change too much, so we can just give those a quick glance over from the last game and be like, yep, still works. The hardest part is when we hit something that's explicit to people who know Japanese culture but completely obtuse to people outside it. I think people still struggle with the yakuza hierarchies in these games, for instance. Like, Matsunaga is running the Moreno Bar in Onomichi, but he reports to Nagumo, who reports to Hirose, who reports to Masuzoe, who reports to the Yomei Alliance... So it can be hard to follow.
Q: Do you think Kiryu or another character from the Yakuza/Ryu ga Gotoku franchise could work in a fighting game setting, like Tekken, Street Fighter or Super Smash Brothers? [Fan question]
SS: I think any character from anything can be made to "work" in an alternate setting if enough care and effort is put into translating them into that world. When Solid Snake made it into Smash, or Phoenix Wright made it into Marvel VS Capcom, I think a lot of people were pretty skeptical, but they turned out pretty fun to play, right? And for the record, we have no control on our side of guest appearances in other company's properties. We're just the loc team.
Q: What are the chances that Ryu ga Gotoku Kenzan or Ishin would be localised in the future? [Fan question]
SS: OH NO, this question. It remains an issue of having the manpower, time, and literal space on the calendar and on the retail shelves to put it somewhere. We've been delivering two Yakuza games a year, and I think that's pretty good? I hear a lot of requests for these two, Hokuto, 3,4, and 5 ports, and some people are still even asking about Black Panther... on the PSP. Oh, not to mention whatever RGG Studios is working on next, right? We're doing the best we can to keep up and to give each title the love and care they deserve.
Q: Is a Multi5 localisation a possible for Shin? [Fan question]
SS: Getting these games into more than just English is something we're actively pursuing, but we need to lay the pipe before we can run water through it. I can't promise we'll have it done in time for any particular projects, but we're trying.
Q: Is the series building a strong fan base compared to the past? What are the differences between now and then and what do you think shifted the balance? [Fan question]
SS: The fanbase is stronger than ever, in my opinion, and we owe a lot of that to you guys. Yakuza 0 opened up a lot of eyes to the series being something special, but that didn't happen by chance. You guys were out there singing its praises, sharing gifs, putting it in front of people's faces, and putting your reputations on the line for getting people to play it. And it's happened with every release since, where someone discovers the magic that is Yakuza and suddenly we have a fan for life. So if you're enjoying what you're getting out of the series now compared to before, sure, our staff being super passionate about it too had a role to play, but we couldn't do it without you.
Q: Have you noticed any kind of difference in style, storytelling and the usage of comedy moments in Yakuza 6 compared to the other Yakuza games?  [Fan question]
SS: Every Yakuza game, and Y6 being no different, sets out to explore its own themes, and you'll find that the writing, comedy elements, and the characters themselves go through subtle shifts to be challenged by that theme. Y6 is asking what happens when the reigning yakuza faction in Tokyo loses its footing. How does the criminal underworld adapt to modern times? And most importantly, and that's how this became the game's tagline, what does it mean to be family, and how far would you go for them? So yes, when the themes change, so does everything else.
Q: What are your personal favourite badass moments across the Yakuza franchise?
SS: There are soooo many. Majima's entire introduction in Yakuza 0 tops my list, but then there's Kiryu dodging missiles, punching tigers, wrecking a yakuza gang in diapers...
Q: And finally, will you join the Yakuza Forums?
SS: Depends, how angry are you about my answer to the Ishin question?  
[Special thanks to Jacob Nahin, Sr. PR Manager of SEGA/Atlus USA for setting up the interview and
@CREEPnCRAWL
for the images.]
on 30/4/2018, 2:20 am
Message reputation : 100% (1 vote)
on 30/4/2018, 2:32 am
Message reputation : 100% (1 vote)
do a kickflip maybe
on 30/4/2018, 3:27 am
Message reputation : 100% (1 vote)
Great choice of Questions. It was very interesting to read through it.
on 30/4/2018, 7:18 am
Message reputation : 100% (1 vote)
on 30/4/2018, 3:22 pm
Message reputation : 100% (1 vote)
@STRANGEgenius

wrote:

Q: And finally, will you join the Yakuza Forums?

SS: Depends, how angry are you about my answer to the Ishin question?  
on 30/4/2018, 3:33 pm
Message reputation : 100% (1 vote)
Very good interview, GG Captain ! And thanks to members for your interesting questions too. Maybe it's the beginning for connections with the Yakuza Team, it's great !
Don't worry Scott and join us, your answer about Ishin! is better than the answer of Sato san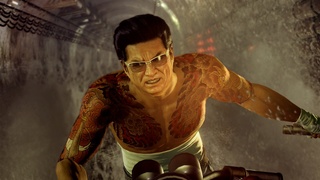 "In the Yakuza life, they are no KO's"
I am glad everyone is enjoying the read so far :)
I agree,
@GorudenRyu
. Let's hope this is the beginning of something as well
"Hokuto, 3,4, and 5 ports"

hmmmm, 2 projects in same time of priority ? Hokuto ga Gotoku would be release in West like 3/4/5 ports ?

Scott Master of mind game !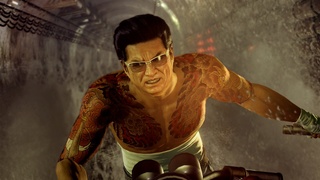 "In the Yakuza life, they are no KO's"
@GorudenRyu

wrote:"Hokuto, 3,4, and 5 ports"

hmmmm, 2 projects in same time of priority ? Hokuto ga Gotoku would be release in West like 3/4/5 ports  ?

Scott Master of mind game !
Hahaha! I reckon they might even bundle it for the West. But that would probs mean less sales...

Permissions in this forum:
You
cannot
reply to topics in this forum