"Creating a Character in Game is a game itself" That's what some people would say just like me. There are many games which have very extensive Character Creation Systems and this thread is to share your own Characters you've made in them.
Let's start with some of mine:
Since 3 years im working on a RPG Maker 2003 Project called "Tale of Zeraslight" in my native language German. It's almost finished and the pictures show the Main Character Zeraslight. I recreated my Character in Unity Engine using Honey Select as base game. Maybe someday I will work on a Unity Project using this Character Model in some form.
This is Zeraslight as a Forest Elf:
Zeraslight in her Chosen One Angel Form:
Zeraslight in her most powerful Unleashed Power Form: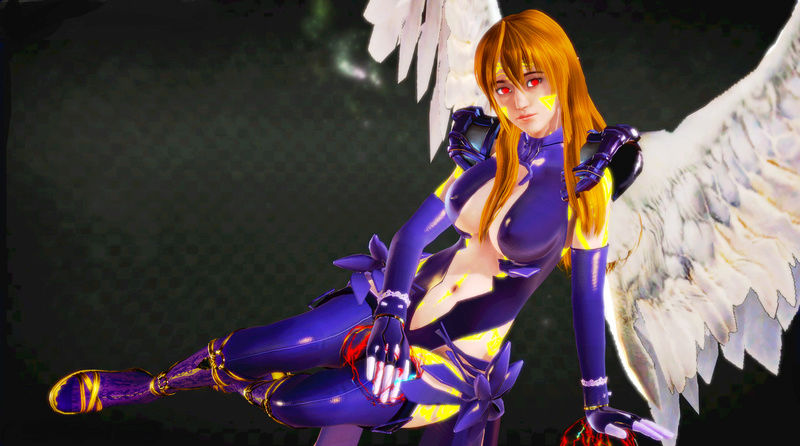 The original Sprites used in my project for RPG Maker 2003:
sid

Administrator

---

Posts : 280
Join date : 2018-02-04
Location : Riverside, CA


Customize Profile

: Futoshi Shimano

This thread is perfect for me. Get to post PSO2.
Daiki Shiokawa
The People's HERO
Leader of GUARDIAN
Daiki is an ARKS Veteran who helps newer ARKS train and learn the basics of working on Oracle. Gaining notoriety for taking insane numbers of enemies without back up and fighting Falz alone numerous times. Argued to be one of the strongest ARKS, he tends to stay out of the spotlight to help his team, GUARDIAN and newer ARKS who are having trouble getting the hang of things.
When Daiki fights alone, or when he simply isn't working, he tends to have a carefree and cocky attitude. With or without his specially made sword, Coat Edge he can easily take on anything that comes his way. Daiki's attitude shifts when he works with other people, and tends to take a backseat knowing that his carelessness can get people hurt.
Daiki's main battle attire he calls "Shiokawa Gear" and consists of a white hoodie over a yellow rappy t-shirt covering bullet, blast, and slash proof armor, and specially made pants and shoes made to resist impact at extremely high speeds and can channel Photons and Electricity conducted by Daiki's Tech or Abilities. Daiki makes the a majority of his funds from selling similar gear to ARKS.
do a kickflip maybe

Permissions in this forum:
You
cannot
reply to topics in this forum