on 9/2/2018, 1:36 am
Message reputation : 100% (2 votes)
Throughout the social media Sega started to hide Codes for Clan Creator Cards in Yakuza 6 and this thread is for collecting them all.
I searched a while and found quite a few but I'm pretty sure I missed some or there will come more codes in the future.

The List at the moment:
BLACKPANTSKOUMEI = Koumei (Rare)
MYSTRYMANSATSUKI = Satsuki (Rare)
T2OMQ7FM5KBJPOUR = Majima (Common)
S66X7BAQN4ECAEE9 = Kiryu (Common)
ELingobernable00 = Naito (Rare)
RainmakerMrOkada = Okada (Rare)
MisterTokyoDome0 = Tanahashi (Rare)
THE6THHEADOFTOJO = Daigo (Rare)
detectivemanDate = Makoto Date (Rare)
BinwanProducer00 = Toru Yano (Rare)
TheSupernovaRana = Kushida (Rare)
0Banshee0Muzzle0 = Evil (Rare)
ShibataGotoSleep = Katsuyori Shibata (Rare)
NagataLockNagata = Yuji Nagata (Rare)
7R30M9ZDUH0MJIA1 = Amon (Common)
VRJR9A7SX9Z6MMTV = Saejima (Common)
3QXI6YIGSH03DETX = Onomichio (Common)
STRONGMACHINEDDT = Strong Machine (Rare)
0HERCULESCUTTER0 = Nakanashi (Rare)
M5BXOKQRSIELV19D = Daigo (Common)
UVHVD2H7WI95GHNL = Date (Common)
PURORESUNEWJAPAN = Captain New Japan (Rare)
NAPQWI7OTVM124HA = Koumei (Common)
ITSTHEGEDOCLUTCH = Gedo (Rare)
PNJTEF9STVONK4U9 = Satsuki (Common)
MasterofDropkick = Taguchi (Rare)
00IshiiDriller00 = Ishii (Rare)
FirebirdSplasher = Bushi (Rare)
AdreamingAkiyama = Akiyama (Rare)
HeaintNoJoeShmoe = Joe (Rare)
shouldertoleanon = Masao (Rare)
AMasterbartender = Bartender Guy (Rare)
BestCoachSodachi = Sodachi (Rare)
OHNOONOMICHIOKUN = Onomichio (Rare)
0INTHEREDAKIYAMA = Akiyama (Super Rare)
NorestforKazumaK = Kazuma Kiryu (Rare)
KIRYUSAVEMEPLEAZ = Daigo (Super Rare)
ATPERCENTDRAGON = Kiryu (Super Rare)
THESECRETJOAMON = Amon (Rare)
maddoggoromajima = Majima (Rare)
DateWithMako2018 = Date (Super Rare)
TheAnacondaCross = Hiroyoshi Tenzan (Super Rare)
KojimaCozyCutter = Satoshi Kojima (Super Rare)
YanoOniKoroshi00 = Toru Yano (Super Rare)
TheStardustPress = Tetsuya Naito (Super Rare)
thedragonsleeper = Hiroshi Tanahashi (Super Rare)
rainmakerokada0 = Kazuchika Okada (Super Rare)
From the Comic the code for the Safe above New Serena is: First Part: 9MX2B7LH        Second Part: KP56VFA9MX2B7LH

We got 47 different codes at the moment. That's every code there is for now. All codes are tested by me and work.
on 4/3/2018, 1:26 am
Message reputation : 100% (3 votes)
I was able to look in the files of the 360 website. Found a couple images of the cards.
Taiga Saejima: VRJR9A7SX9Z6MMTV
Amon: 7R30M9ZDUH0MJIA1
Onomichio: 3QXI6YGSH03DETX
Strong Machine: STRONGMACHINEDDT
Nakanashi: 0HERCULESCUTTER0
Daigo Dojima: M5BXOKQRSIELV19D
Makoto Date: UVHVD2H7WI95GHNL
New Japan: PURORESUNEWJAPAN
Koumei: NAPQWI7OTVM124HA
Gedo: ITSTHEGEDOCLUTCH
Satsuki: PNJTEF9STVONK4U9
on 12/4/2018, 6:42 am
Message reputation : 100% (1 vote)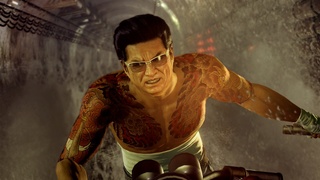 "In the Yakuza life, they are no KO's"
Official Facebook page. There are 33 codes. according to them.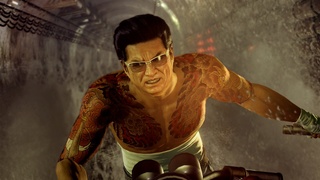 "In the Yakuza life, they are no KO's"
For 0INTHEREDAKIYAMA it's Akiyama Super Rare. Thks you very much for your list
@Zeraslight
!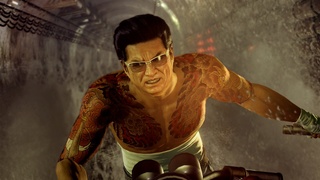 "In the Yakuza life, they are no KO's"
These codes are terrific. Thanks for sharing, Zeraslight. I believe there is a code one of the characters explicitly says in one of the Clan Creator cutscenes so you may want a pen/paper handy.
on 18/4/2018, 3:05 am
Message reputation : 100% (1 vote)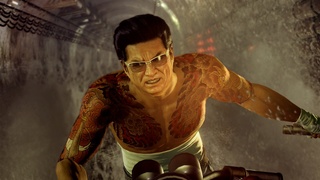 "In the Yakuza life, they are no KO's"
on 18/4/2018, 10:50 am
Message reputation : 100% (1 vote)
The safe code isnt' complete, there are 2 parts !

KP56VFA9MX2B7LH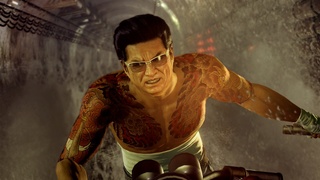 "In the Yakuza life, they are no KO's"

Permissions in this forum:
You
cannot
reply to topics in this forum