With Hokuto ga Gotoku's existence I am curious to ask,


What other anime, games, or any other media would you like to see adapted into a Yakuza-styled game?

I think Cowboy Bebop would be coolest in my opinion, but there are a lot of interesting things that could be done I think.

(Didn't put in Hokuto ga Gotoku because it doesn't have anything to do with it other than why I am asking the question.)
      批判的     
    critical    
Anime/Manga :

Berserk
Samurai Champloo
City Hunter
Cobra
(Cowboy Bebop too :) )

Games

I wish so much that Sega is resurrecting Street of Rage and Golden Axe. Like Sonic, a classic 2D game and a 3D game with Yakuza-styled game.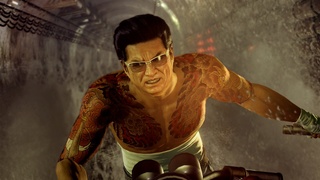 "In the Yakuza life, they are no KO's"

Permissions in this forum:
You
cannot
reply to topics in this forum