@Saltman

wrote:Can't wait to play the demo.

I am a little sad that it has been delayed but it's for the best. No need to rush, i prefer to get a game without many bugs.
I feel the same sentiment to be honest.
Yakuza 6 Release Date in Hong Kong (Asia)
https://twitter.com/YakFan/status/963854622409576448
It's basically the same version we get because it's english too and the releasedate wasn't changed for this version.
Now I'm thinking about buying it digitally and use the Limited Edition that releases later purely as collectible Item. I already did this once before for Final Fantasy 15
so I might do it again.
Welp, I guess I'll be buying Far Cry 5 day one, and God Of War can wait until i finish up with Yakuza 6.

The Delay is fine by me, if it's gonna brush up the game so be it. Plus there was some tough competition around the time of release for the game to make the most sales.
This delay is annoying, I won't be able to give the game my full attention now, I'll be too busy..........maybe they should sub and release the Beta Demo as consolation....just a thought!
Now we know that the Demo will get rereleased early next week. Maybe already tomorrow on monday.
on 20/3/2018, 12:39 pm
Message reputation : 100% (1 vote)
on 20/3/2018, 3:41 pm
Message reputation : 100% (1 vote)
At this stage I think I'll just wait till the physical releases. Not that long haha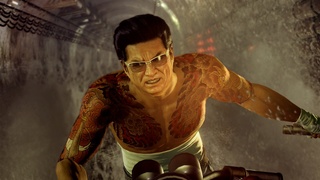 "In the Yakuza life, they are no KO's"
Already played the Demo yesterday and it's gonna get interesting. I need to know what happens next :D
The demo has much to offer. That I can say. Karaoke, Cat Cafe, Rizap, Mahjong, Batting Center, Sidequests and a beautiful Kamurocho to explore. I love the details that are everywhere.

Permissions in this forum:
You
cannot
reply to topics in this forum