While I prefer Soubou and thought it was perfect as is, I'm not mad at this replacement.
Like always they had to replace it but it's fine. It's not bad and catches the atmosphere. I can only think of one Japanese Song that hasn't been replaced in the Western releases. Wasenurai the 2nd Credit Theme from Yakuza Dead Souls.

GorudenRyu

Member

---

Posts : 158
Join date : 2018-02-27
Location : Paris, France


Customize Profile

: Ryuji Goda

There are 4 or 5 songs performed by Tatsuro Yamashita including ending song. This track is fine, I hope the others remplacement songs will be greats too.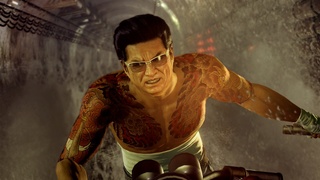 "In the Yakuza life, they are no KO's"
This song doesn't fit the intro too well, in my opinion. It sounds too adventurous and a little overblown. The way it is now it would fit more with Ishin, it had a very similar soundtrack.

Permissions in this forum:
You
cannot
reply to topics in this forum