Today a new patch has been released for Yakuza Kiwami 2 but I can't figure out what has been changed exactly. Anybody noticed something new or changed in the game?
I booted the game up earlier and played for a few minutes, I honestly have no clue tbh. I'm not at my console currently, how big was the update? Maybe just some bug fixes...
GorudenRyu

Member

---

Posts : 158
Join date : 2018-02-27
Location : Paris, France


Customize Profile

: Ryuji Goda

Same thing. Unfortunateley, my bug about a substory (with the weapons' dealer) doesn't fix with this update.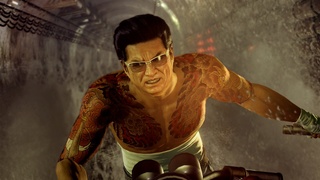 "In the Yakuza life, they are no KO's"
sid

Administrator

---

Posts : 280
Join date : 2018-02-04
Location : Riverside, CA


Customize Profile

: Futoshi Shimano

Is there still no information on what was changed in 1.06 currently?
do a kickflip maybe
As far as I know nobody knows what's changed to this date. Very suspicious
sid

Administrator

---

Posts : 280
Join date : 2018-02-04
Location : Riverside, CA


Customize Profile

: Futoshi Shimano

Zeraslight wrote:As far as I know nobody knows what's changed to this date. Very suspicious
do a kickflip maybe

Permissions in this forum:
You
cannot
reply to topics in this forum