For his 10k Subscriber Special devilleon7 uploaded a inofficial Intro for Yakuza 6. Just like the style Yakuza 0-5 had. Today not many games have intros anymore and Yakuza 6 is no difference but this one could be  in the game and nobody would notice that it's from a fan, it's very well done.


damn i didnt know this game didnt had an intro :( , intro's are always special in the series , thats a bummer
Since they started using the Dragon engine the Intros are gone sadly. The same goes for Yakuza Kiwami but Devilleon also did a remake from the Yakuza 2 Intro.



The Intros always have been special for me. I started Yakuza Zero and didn't knew what to expect... then the intro came and I was like "OK that's going to get awesome!"
It's my favourite Intro together with Yakuza 3.
The Yakuza 6 one is real nice.
GorudenRyu

Member

---

Posts : 158
Join date : 2018-02-27
Location : Paris, France


Customize Profile

: Ryuji Goda


The work of Devilleon7 is excellent and I find his introduction competing without problem with the officials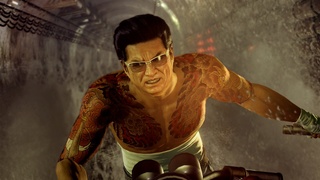 "In the Yakuza life, they are no KO's"
He really does everything to make Yakuza more popular in the west which is good.

Permissions in this forum:
You
cannot
reply to topics in this forum