Red or White Heat?
Which heat do you think is cooler/more fitting for Dragon style? Yakuza 0's White Heat or Kiwami and the such's Red Heat? Or are you old school on that Blue Heat?
      批判的     
    critical    
I voted for the white Heat. It's very special in my opinion if someone is so strong that his flames become white. Red is to normal for me :D
White heat is best heat simply because it shows Kiryu being a pure golden boy.
Yes it's me
Red heat really emphasizes the "power" but with 0 it makes sense as like some sort of awakening. If that makes sense, at all. You also see a bunch more colors with the white heat if you look close enough so the white heat looks prettier at least.
I hesitated between blue and white to finally choose the aura of Zero. After it is true that the music and the pleasure of reviewing the original moveset could influence me.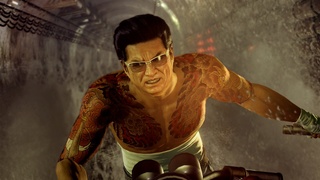 "In the Yakuza life, they are no KO's"
Blue heats GOAT, y'all sleepin'
      批判的     
    critical    
on 2/3/2018, 7:43 pm
Message reputation : 100% (1 vote)
I actually like the blue the most :P
Awesome signature thanks to
kira
finally, someone with class
      批判的     
    critical    
@Michael

wrote:

finally, someone with class
blue?
White is the new blue

Permissions in this forum:
You
cannot
reply to topics in this forum